EMPOWERING EVERYDAY AMERICANS IN
ACHIEVING FINANCIAL FREEDOM WITH

JUST 3 SIMPLE STEPS!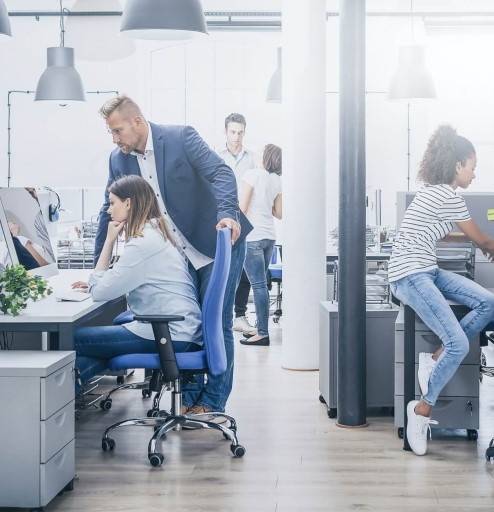 WE CAN RESOLVE

YOUR DEBT
Credit Cards
Medical Bills
Collections and Repossessions
WE TAILOR A DEBT RELIEF PROGRAM THAT'S RIGHT FOR YOU.
A Certified Debt Consultant will help you figure out which plan is best for you!
We will give you options, pick the one that works best for you!
Reduce debt while saving money with a lower monthly payment.
Our team has helped more than 500,000 satisfied customers
I really like the program because it was easy to get into: the monthly payments are things that I can manage and they're going to get me out of my predicament in a lot less time than if I tried to do it all by myself.
Whether your tires go out, or something's wrong with your car, or something breaks in the house...I think Debt Boss is a very family friendly place that just helps people who make honest mistakes. And they help them with debt in a very simple and easy way.
I got a letter in the mail from Debt Boss...I called and they seem to be able to talk to creditors about taking care of my debts. I wasn't even looking, but when the letter came, I said 'this is a good idea.' It was like a letter from Heaven came...that's the way I put it.
I'm happy with the process. No matter who I get on the phone, they know my business...whatever notes they put in their computer system, no matter who I spoke to on the phone, I felt like I was getting personalized service. So I really liked that.
Life happens and so does credit card debt. It's easier than most think to max out your cards making you feel trapped with your creditors. Find out how house repairs and wedding costs got her in over her in debt.
I received this mailer and we applied online, after a couple of minutes they called us back and asked me questions about my income. He was so responsive and quick and I couldn't believe how knowledgeable he was. I would recommend this company to anyone who needs a consolidation loan.
Thank you for helping me get the loan. I really appreciate it very much. I would definitely recommend everybody that I know that would need financial help, to you. You are very professional, and have really excellent customer service, and have vast knowledge in what you're doing. Thank you very much, Francisco Rodriguez Jr.
I just wanted to drop a quick note to say thanks for all of your help with securing a business loan. You guys were helpful and positive from the beginning. I will recommend friends and family who are interested in a loan to give you guys a shot before they go anywhere else.
Thank you for taking the time and having the patience to help me. You have no idea how you put my mind at ease with your expertise, professionalism, and courtesy.
I can't tell you how much I appreciate your help. I feel as though a weight has been lifted off of me and I can finally get out from under this debt. Thank you so much for your help.
When you're trying to pay off your credit card, even making the program amount can feel overwhelming. Our proven program can reduce your credit card payments, putting your budget back on track and keeping your money where it belongs – with you.